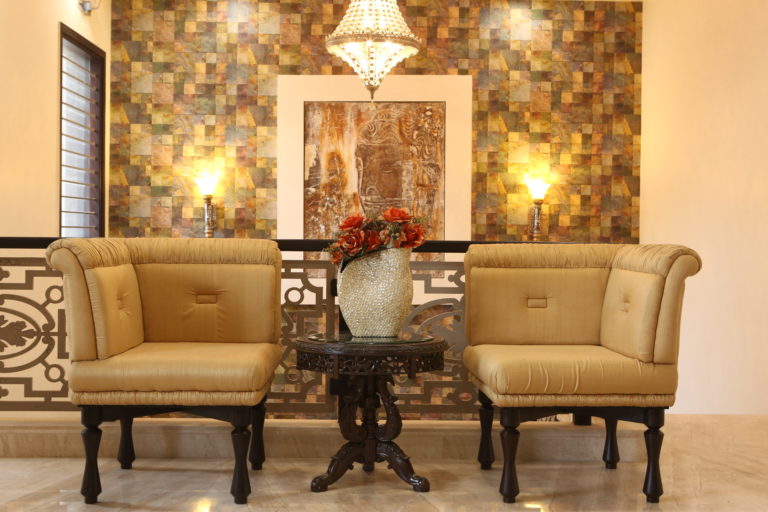 One&Only – 'Legendary Furniture', fit for royalty, symbolises the epitome of excellence in style, taste and class. Our 6000 Sq foot flagship store, situated prominently on the NH8, features luxurious handcrafted furniture and accents, made exclusively with the finest teak wood & crafted with care by legendary craftsmen.
We specialise in creating bespoke solutions for homes and offices, in styles ranging from Classic, Period styles to Contemporary and stylishly Modern. We have the expertise of almost six decades to back it up, and have designed beautiful furniture and accents for a lot of well known names in India. Beautiful, perfect, unique, solid & sturdy, these are the attributes of the products of One&Only.
Come, experience the magic of fine art in wood.
We offer a full range of furniture and accents:  Beds, Sofas, Tables, Chairs, Chaises, Bars & Bar Units, Fireplaces, Cabinets, Display units, Consoles, Wardrobes, Office Desk, Conference Tables, Sitting and Waiting areas, Planters, Murals, Lamps, Lights & Chandeliers etc.
In addition, we specialise in creating artworks & murals in wood.
Our creative team is always excited to work upon new ideas you may have, or changes and customisation you may require in terms of design.